As we have been finally blessed for the amazing reunion of Friends (in which we all needed by the way). There are people all over the world who have still and always will be loyal to friends.
1. When Matt LeBlanc auditioned for the role he had $11 to his name.
When he got his first ever pay check, he bought himself a hot dinner.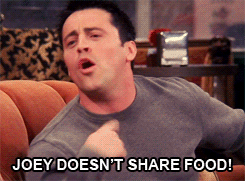 2. Before the show was cast, the main love story was between Monica and Joey.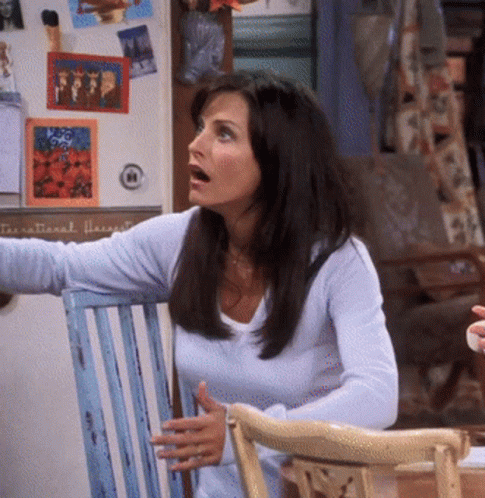 3. The cast of six was originally meant to be four.
In the early stages, Friends was going to focus on Monica, Rachel, Ross and Joey, with Phoebe and Chandler only as supporting characters.
4. James Michael Tyler, aka Gunther, really did work as a barista when he was cast!
James was initially cast as an extra with a nameless role. He even kept the day job for the show's first four seasons! But once Gunther was more established he left the barista job and became a full-time actor.
5. The only person that wasn't a fan of the shows iconic 'The Rachel' haircut was Jennifer Aniston herself.
She stated in an interview with Allure,  "I think it was the ugliest haircut I've ever seen. What I really want to know is, how did that thing have legs? Let's just say I'm not a fan of short, layered cuts on me personally, so I don't love revisiting that particular era."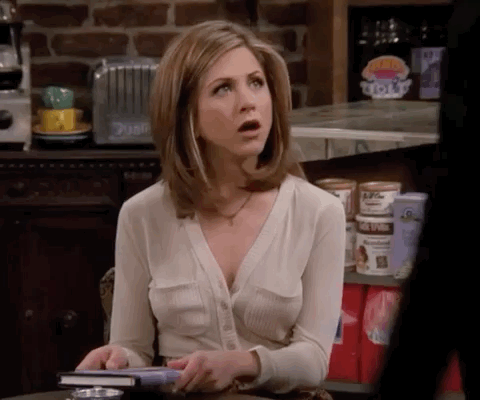 6. Phoebe thinking her dead mother has been reincarnated as a cat is one of the weirdest storylines ever, and there's a reason.. 
The idea was pitched by co-creator Marta Kauffman soon after the death of her own mother. According to a later interview with the writers it should have been shot down at the table read, but nobody was comfortable saying no under those circumstances. Although this has been reported online we can't find the original source, so take it with a pinch of salt- but this does explain a lot.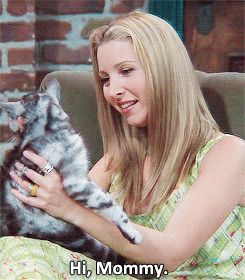 7. Right before the show premiered, the cast took a trip to Vegas for one last taste of anonymity.
Director James Burrows told everyone within the cast that "Once the show comes on the air, you guys will never be able to go anywhere without being hounded." The gang took a trip to Caesars Palace, a location which then became central for the Friends' Vegas episodes.
8. The cast didn't want Rachel and Joey to get together any more than you did.
Fans were very defensive over this, to even the point that as a group the cast spoke to David and Marta as a group said that "It doesn't feel right. We have a problem with it." 
9. The orange couch used in Central Perk was found.
The iconic friends couch wasn't found just for the show, it was found in the basement of Warner Bros. Studio.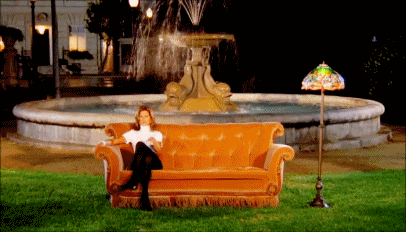 10. Joey's white dog statue was originally given to Jenifer Aniston as a good luck present from a best friend.
She offered to lend it to the show for the episodes where Joey became rich and bought a lot of stuff. After that episode, the producers decided to keep it.
Even with all of these crazy facts, we still will always love friends no matter what.
Shop now